Canmore Pet Friendly Accommodations
We hope to make your pet's visit as enjoyable as your own.
Please let us know if your pet will be travelling with you, at the time of your booking, so we can ensure everything is ready for your arrival.
Pet charges are $25.00 per pet per night.
Reserve your Pet Room Today
Call our Reservations Team at 1 (800) 665-6111
Pets are not to be left unattended at any time.
Pets must be on a leash at all times – it's the law.
Please pick up after your pet.
Pet rooms must be booked in advance.
Furniture is for humans.
Pets are not allowed in certain public areas.
Not all rooms are pet friendly.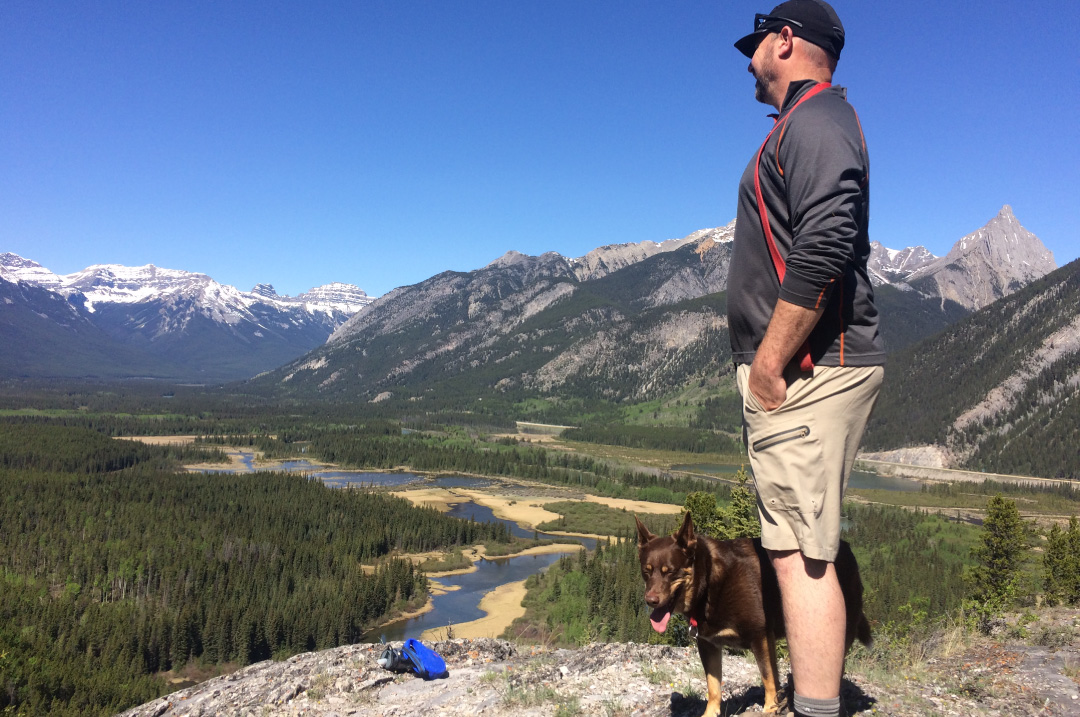 Pet Friendly Hotels in Canmore
Rocky Mountain Ski Lodge
Hotel and Apartment Accommodations.
Located at 1711 Bow Valley Trail.
Best Western Pocaterra Inn
Hotel Rooms.
Located at 1725 Bow Valley Trail.
Dog Parks in Canmore
Looking to take your furry friend to a dog park? Choose from 5 different locations in Canmore.
Mountain Mutts
Located at 325 Hoodoo Crescent, Canmore.
Specialised in off-leash dog walking around Canmore/Kananaskis, all hikes are 3-6km/hour.
Offers dog walking, cat sitting, pet checks and pee breaks (ideal for puppies or older dogs).
Open Mon-Fri, 8:30am-5:30pm.
At Your Bark and Call
Located at 1225 Railway Ave, Canmore.
10+ years in pet care.
Services include on and off-leash dog walks, training, in home visits, grooming, yard maintenance and more.
Open 8am-5pm, 7 days a week.
Canmore Veterinary Hospital
Located at 502, Bow Valley Trail, Canmore.
Provides care for cats, dogs, horses and exotic pets.
Provides dog kennel boarding and pet day care.
Mon, Tue, Thurs: 8am-8pm.
Wed, Fri: 8am-6pm.
Sat: 8:30am-4pm.
Closed Sundays.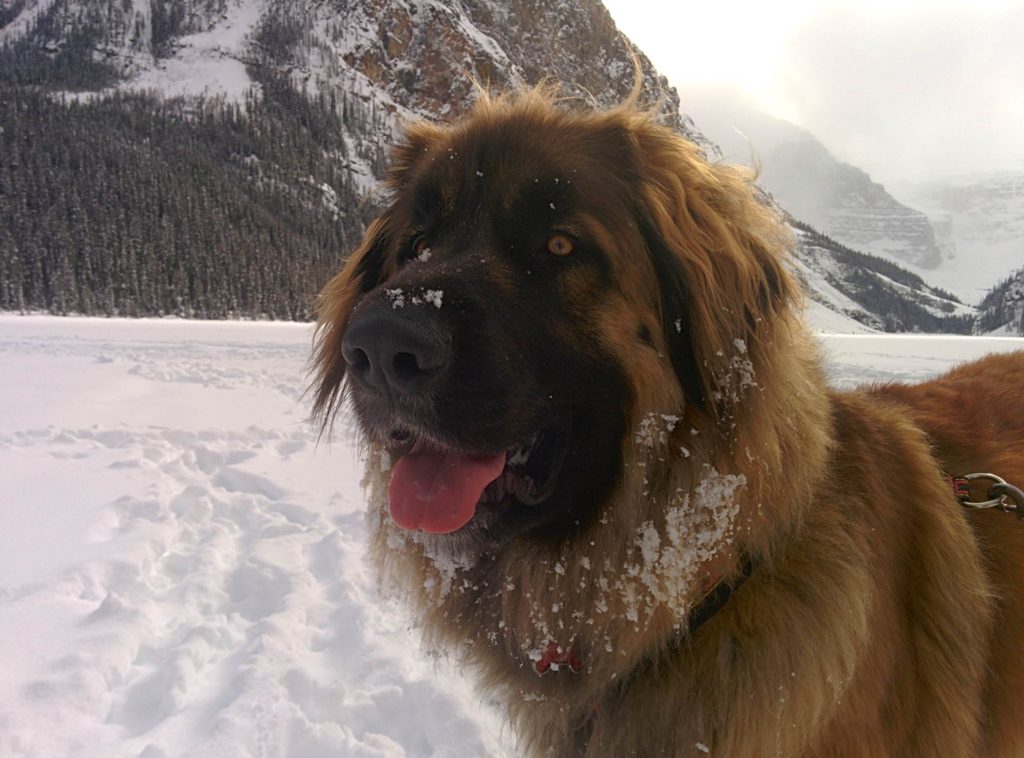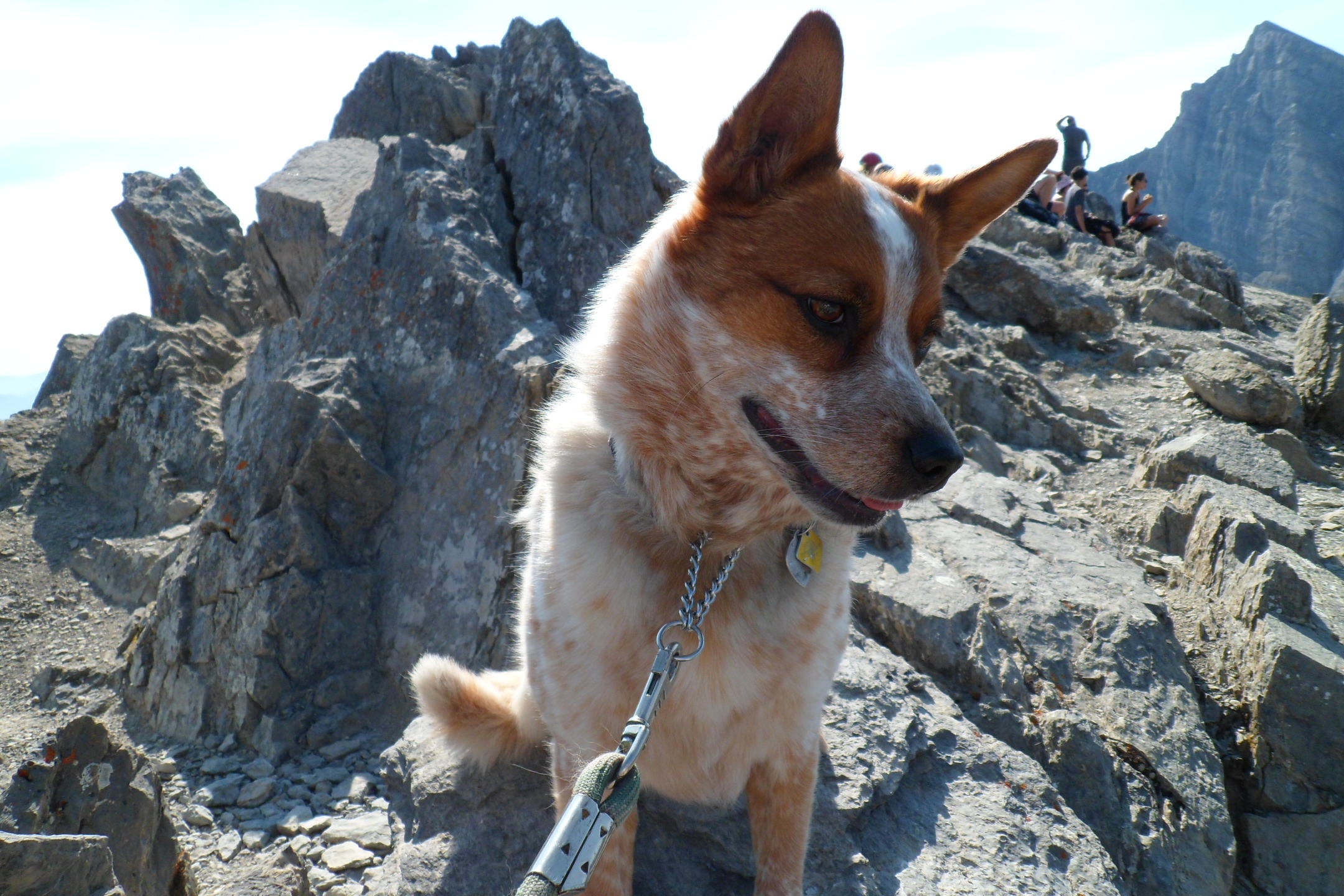 Quarry Lake
Located on Spray Lake Road, Quarry Lake is a popular walk amongst locals and tourists. This gentle, short 1.8km walk features an off-leash dog area, as well as picnic tables, sightseeing benches and a swimming area.
Duration: 30 minutes | Elevation Gain: 50m
Policeman's Creek Boardwalk
A peaceful boardwalk, at 3.9km long, it winds through the heart of Canmore. Depsite being in town, this walk is frequented by all sorts of wildlife, and is a great alternative way to see Canmore.
Duration: 45 minutes | Elevation Gain: 75m
Bow River Loop
Begin by the Bow River Bridge on Rundle Drive and follow the path along the river. The Bow River is an emerald-green, fast-paced river, where you can stop along an old railroad bridge and soak in the stunning views of Mount Rundle and the famous Three Sisters Mountain Range.
Duration: 25 minutes | Elevation Gain: Minimal
Grassi Lakes Trail
The trailhead begins on Spray Lake Road, just 2km past the Nordic Centre. This walks winds past a waterfall where it eventually leads you to two majestic turquoise lakes. The trail has two routes; the easy route takes you up a gravel access road, with a gentle rising slope to the lake. The more difficult route takes you through the wooded trail out to the Grassi Lakes Waterfall, before a steep ascent to the lake.
Duration: 1-2 hours | Elevation Gain: 250m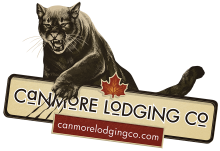 CANMORE LODGING COMPANY
Local: (403) 762-2642
Toll Free: 1(800) 563-8764
228 Bear Street, Suite 300
PO Box 1070
Banff, AB, T1L 1H8
Canada
Office Hours: Mon - Fri
9:00 am - 5:00 pm